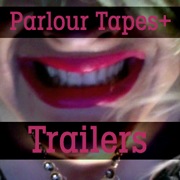 title: Parlour Tapes+ trailers
medium: video
written in: 2013–14
Part cassette label and part theater collective, Parlour Tapes+ is one of my favorite artistic organizations in Chicago. I've made a couple of unnerving trailers for them.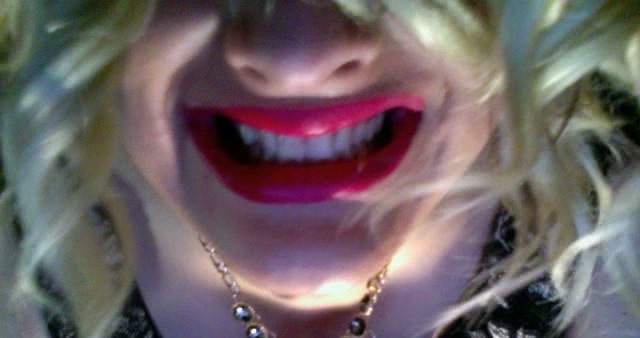 On May 3, 2014, the label threw a dance party / masquerade ball called Parlour Pagananza, conceived as a tribute to / parody of early 20th-century European faux-occultism. They asked some of their regular collaborators to create trailers that involved some sort of dancing; my dance includes an alarming rictus, in homage to the scariest moment in David Lynch's scariest movie.
video, performance, costume and choreography: Alex Temple
editing: Andrew Tham
music: A.C. Marias, "One of Our Girls Has Gone Missing" (1989)
---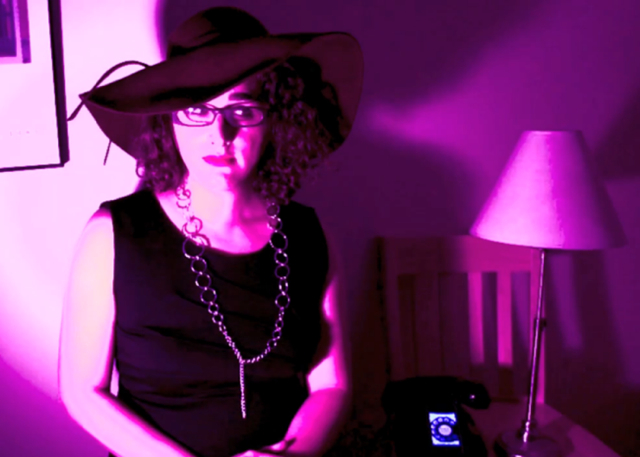 In this trailer for the label's second release, *AND, an ominous neo-noir phone call inexplicably leads to me being covered in unspooled tape.
video, concept and editing: Andrew Tham
performance, costume and set: Alex Temple
music: Alex Temple & Jenny Olivia Johnson, It's hard even to say it (2013)